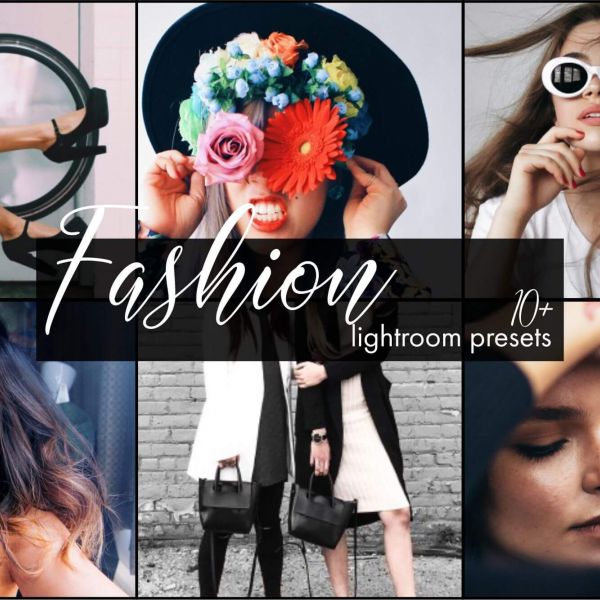 10 fashion lightroom presets + bonus
Do you dream about the life of a model? Do you like stylish images and bright makeup? Spend your last money on VOGUE? Then these presets are for you! We have collected the top 10 presets for processing your photos, taking into account all the latest trends. So rather, open the folder with photos not yet published, download the preset you like and enjoy the result. Be sure to read the article to the end, there you will find a pleasant bonus!
1. TREND PRESET


A black dress and red lipstick are a real classic! We just made her even more stylish. Is it a portrait or your full-length photo – you decide. The result will please you anyway!
2. DETAILED CITY PRESET


A simple and quick way to decorate your city photo. We focused on the details, but did not forget that the main character in these photos is you! Ideal for loving architecture.
3. MIRROR LOOK 1 PRESET


The perfect preset for your selfies! Smooth, illuminated skin, fresh look, juicy lips and flowing curls without leaving home. I bet all friends decide with this preset that you spent a day in the salon?
4. MIRROR LOOK PRESET


Want to show your stylish bow, but do not want to show your face? This preset is for you! It will emphasize any fabric and jewelry + will decorate the skin. We tried and fine-tuned it to any colors, try it!
5. BLACK TOWN PRESET


Black is always in fashion (and also slim!) So feel free to choose this look and run to be photographed! Everything else will be done by this preset!
6. LIGHT FASHION PRESET


Another cool preset for urban photos, this time in a light version. It is also suitable for portraits, because here we paid great attention to the skin!
7. PRESET RED ACCENTS


A very beautiful preset with bright accents is ideal for travel blogs in fashion style.
8. UNIVERSAL PRESET FOR PORTRAITS


Just a space preset for your portraits! We took into account absolutely everything and created the perfect preset! By the way, one famous beauty blogger uses it, guess what?
9. POWDER PINK PRESET


A very delicate glamor powder preset is suitable for portraits and interior photos. An Instagram feed with this preset will look very gentle and feminine.
10. OLIVE PRESET


A very stylish preset for a combination of bronze leather and bright accents in clothes! Also suitable for grass photography. Don't be afraid to experiment with it!
BONUS – GENTLE EASY PRESET


The gift we promised! Free stylish preset from a blogger! Turns any of your photos into a frame from the movie. We paid special attention to the light, so try to superimpose it on different photographs and see what happens!
Do not forget that on our site you will find many free perses for every taste, in addition, you can download our free application on ios or android and then you definitely will not miss new presets.