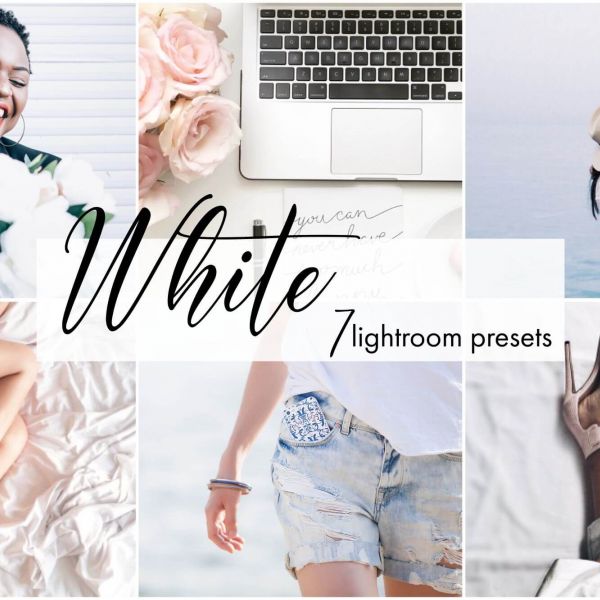 7 presets for perfect white color
White color is always associated with something fresh! But what if the swimsuit in your photos no longer glows with white or the lighting failed? Do not worry and do not rush to delete all 15 photos! We have prepared for you 7 magical white presets!
1. FOG PRESET


Perfect preset for summer morning photos! Even if you are not spending holidays in sunny Greece with this preset, your subscribers will feel the freshness of the sea morning.
2. SNOW QUEEN PRESET


If you want to show off your winter photos – this preset is for you! Naturally white snow, frosty sky and your skin is perfectly highlighted!
3. WALK ON THE BOAT PRESET


In this preset, we worked not only with white, but also with the color of water! The perfect combination of white and turquoise will take you to the beaches of Miami. By the way, we also thought about the skin! Your tan will look natural even if this is only the first day of your vacation!
4. MALDIVES PRESET


Another white preset for your sea photos. We paid special attention to the combination of white and bronze, and all so that you can emphasize your caramel tan. Be sure to try this preset!
5. HOME STYLISH PRESS


Not only holiday pictures deserve attention. For cozy but luxurious home photos in white, we made this preset. A guy's white shirt, oversize t-shirt, sweater or even a new set of underwear – this preset will decorate any of your home look.
6. WHITE SWIMWEAR PRESET


White swimsuit – required element of any girl's summer wardrobe! But even perfect white does not always fit perfectly in the photo. This preset will help!
7. CHOCOLATE TAN PRESET


A quick way to not only tighten white, but also to tan. This white preset is suitable for both home and outdoor photography. By the way, this makes it an ideal preset for the design of your entire feed!
Do not forget, a beautiful visual is more than half the success of any profile! You can find the perfect preset for any source photo in our catalog of free lightroom presets.